Inbound Call Tracking Report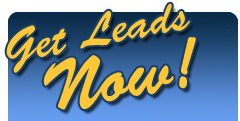 Sign up to speak with one of our sales associates and find out which package is right for you.




Included with your SalesTeamLive direct mail campaign, you will receive toll-free numbers at no additional cost to handle all your inbound calls from each campaign. These numbers will all be forwarded to the numbers of your choice so that all of your prospect calls will ring directly to you or your staff.
This process is entirely automated. Now you won't have to worry about having a dedicated number for your direct mail campaigns, this service will be included with your package.
SalesTeamLive will provide you with detailed emails every time a call comes in to your tracking number. They will include information like campaign name, call time, caller name and telephone number, and the length of the call. You'll even be able to track unanswered calls and do follow-ups with any prospects you may have missed.

Click the Image Below to see the Call Tracking Report Screen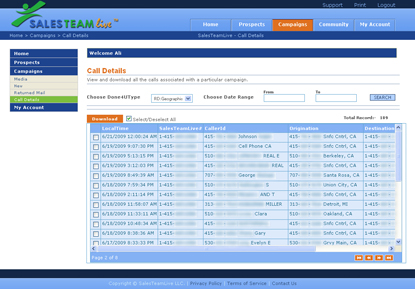 Real Estate Console Software
As a SalesTeamLive client, you and your staff will have all of your prospects information available before you can even answer the phone. When a responder calls, you or your home buying staff can enter the prospect's name or address and quickly bring up all the information and notes you have on the caller.
Click the Image Below to see the SalesTeamLive
Console Search Function for a Prospect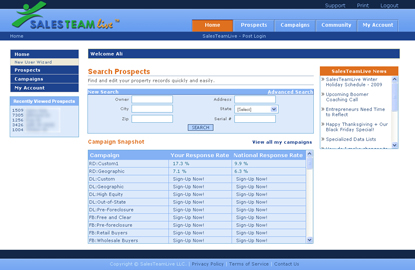 In the Real Estate Console Software you will be able to view these details in a prospect's responder profile:
Name, Contact, Address, and Property information
Loan and Bankruptcy information, Details of the Property
The Marketing Campaigns and Touch points geared toward a prospect
Tracked responder interest and action items
Typed and editable comments during your conversation with a prospect
Click Here to Download the .PDF of the Prospect View in the Console